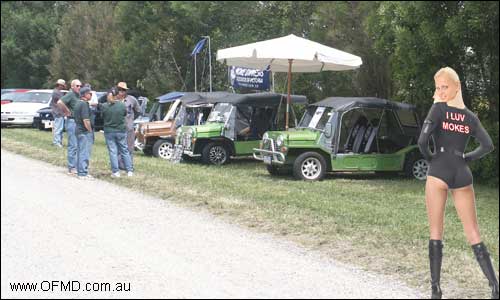 RACV held their Wings and Wheels show at Lilydale airport. Fantastic day. Plenty to see and do. Plenty of action, on the ground and in the air.
A number of Mokes assembled in the car section near the entrance to the grounds. But we have to tell you, there really was heaps of stuff to see.
Click here to checkout what could have been the Grandfather of Mokes.
Click here to see what inspires Mokes to drive in formation
Click here to check out a few pics.