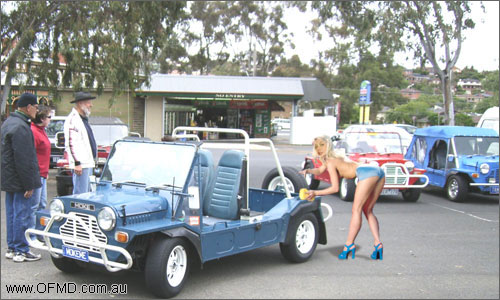 A young girl is offered advice on how to polish one of the Moke's.
One good thing about Moke owners is that they are always ready to offer assistance. They keep a close eye on detail and admire any body doing a good job.
Apparently, the big trick, when cleaning your Moke, is to start at one end and work your way down to the other.