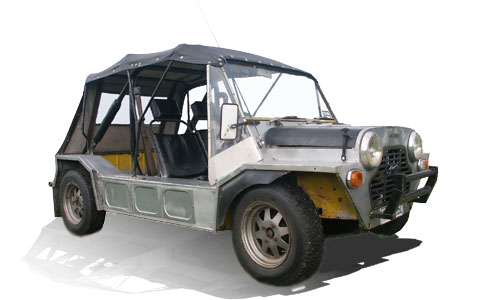 This was a short trip with an unusual twist. Maybe not so much of a trip, but more of a fashion parade.
Everybody was invited to a location at a park on top of a hill. The idea being to have a picnic lunch (or just a coffee on a blanket). Then to polish your moke until it glistened so much you could see your own nose hairs in the reflection.
When your prize obsession was shinny enough, the crew from OFMD asked you to drive into position then they took your mokes photo. The photo's were then cropped, enhanced, printed as large A3 size pictures and then laminated.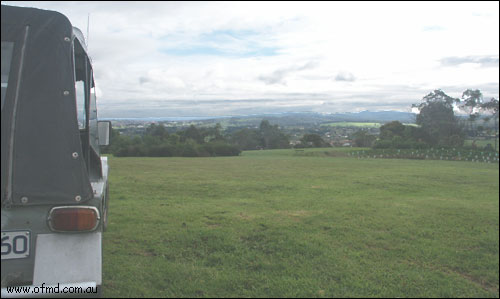 The park facing north, early in the morning, with the first moke that turned up.

On the way, we saw an old bulldozer that looked similar to an old moke we know.



Using secret Moke code. If anybody knows
what it means, please let us know.
All mokes that turned up were photographed and each of the moke owners who attended were given a free full colour laminated picture of their treasured car (some even got a few extra free copies).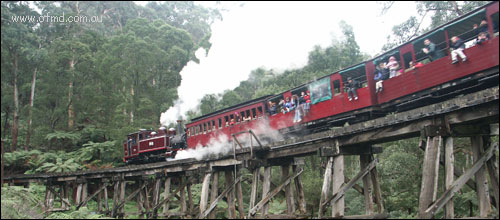 We drove home past Puffing Billy as he chuffed his way over the bridge.