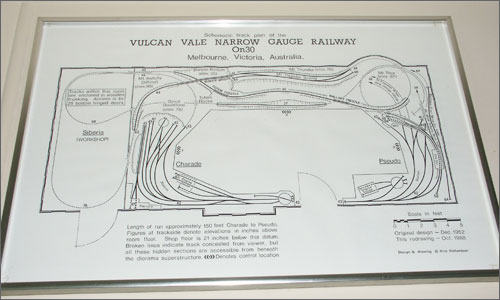 Approximately 150 feet of railway track, three separate control locations, a dedicated workshop, more railway buildings, bridges and foliage than the Australian Railway system and a dedicated building to house it all. This was the biggest, most spectacular model train system we have ever seen.
It was the lifes works of a father of one of the guys in the Moke club. Sadly he passed away and his family were left with the problem of what to do with it all. But before it was closed down for the last time, the club was kindly offered an evening where they were alowed one last play with the wonderful railway system.
Click here if you would like to see grown men playing with a train set.